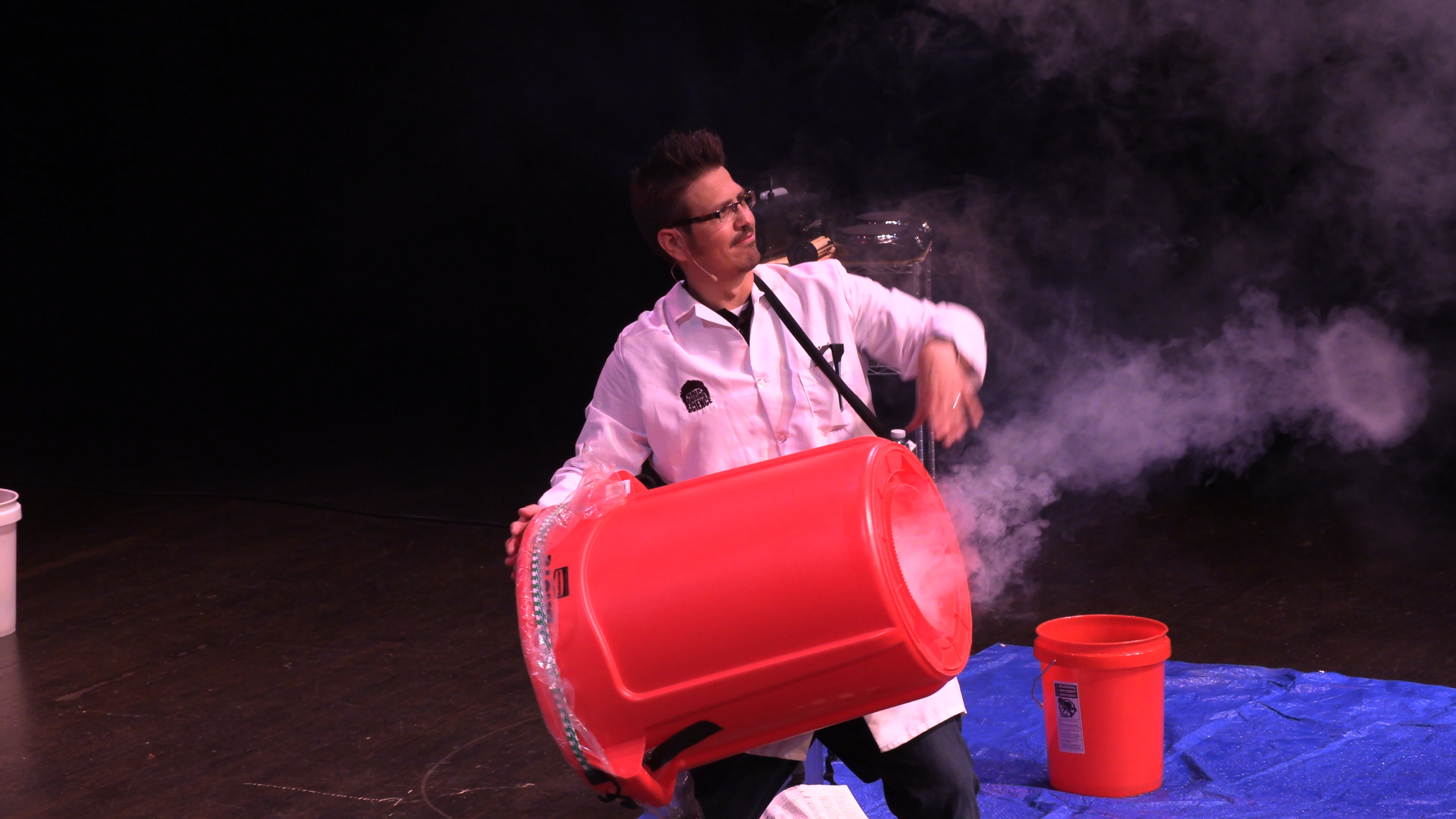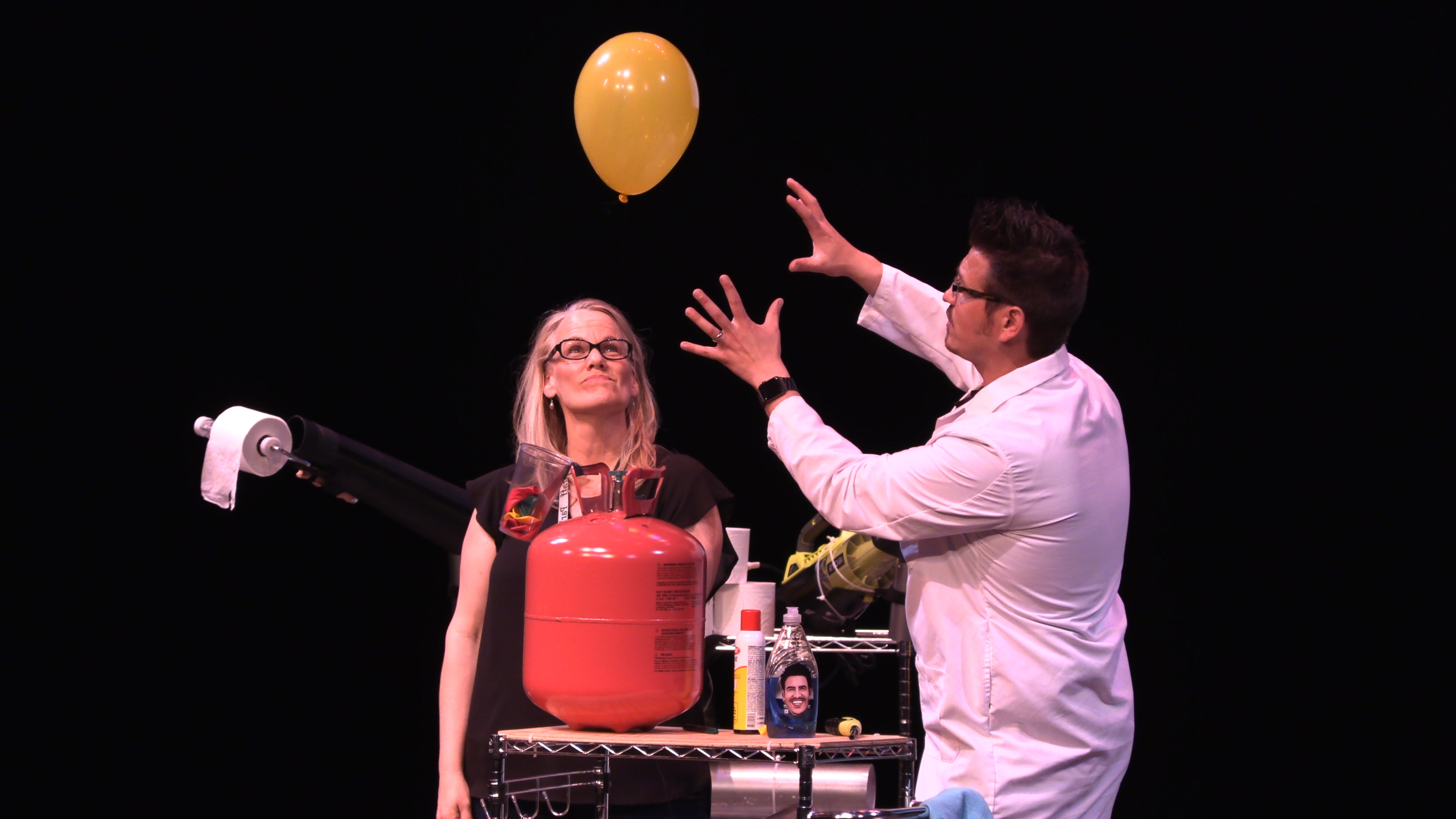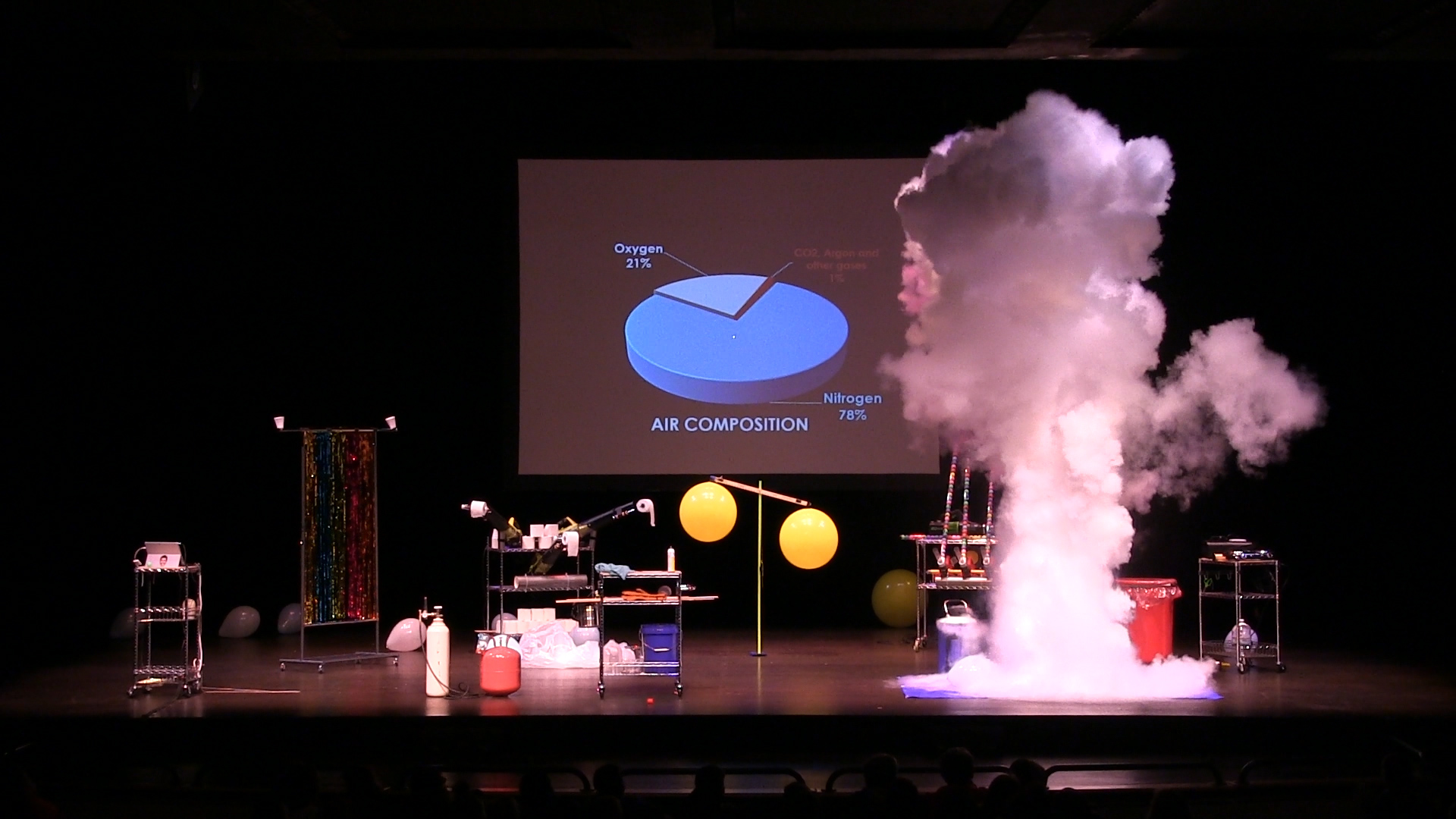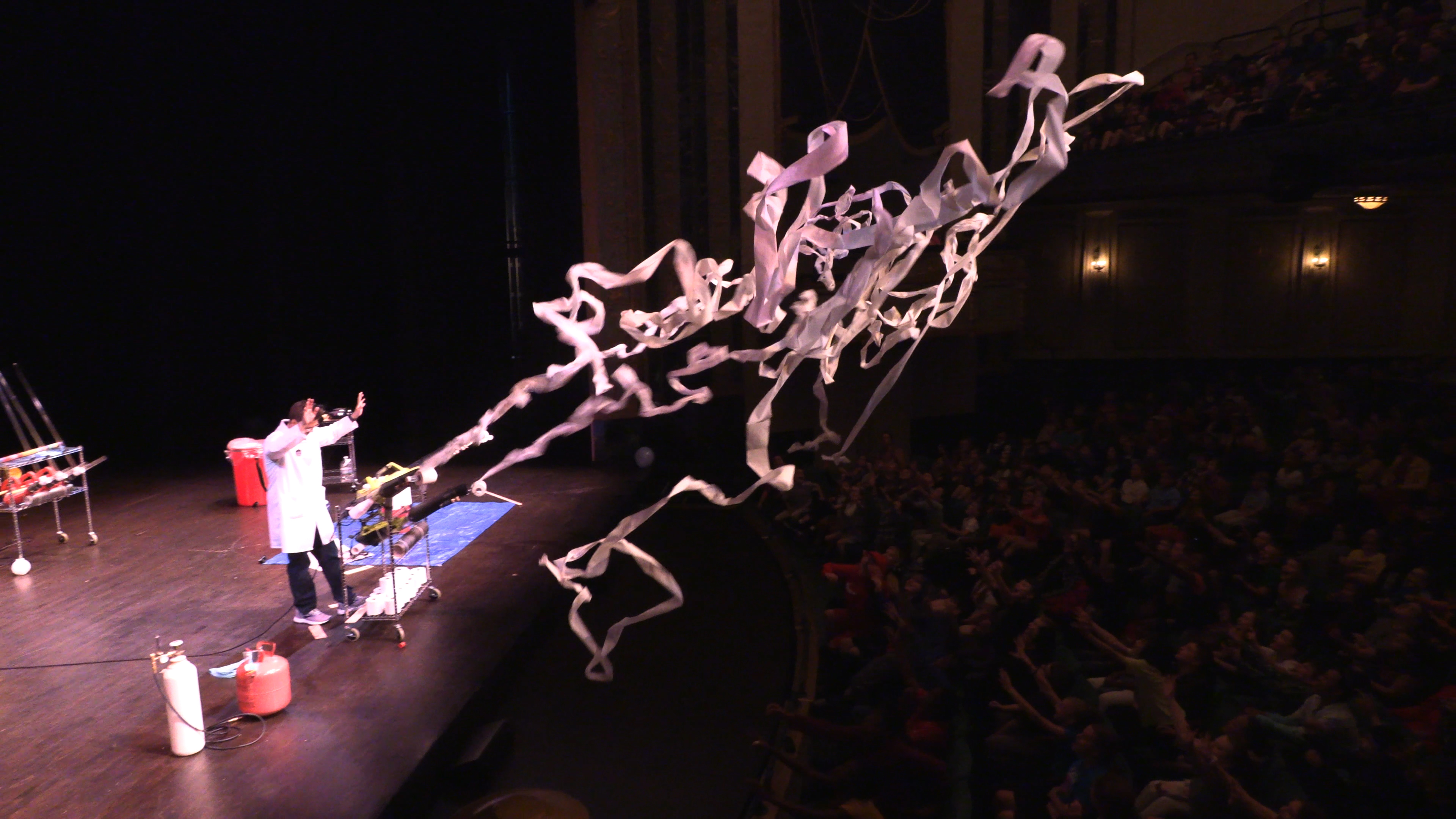 Mister C Live
Are you ready for some hair-raising science, toe-tapping music and mind-blowing media? Join Mister C for an amazing day of learning in the lab as he explores all things air! Mister C is no stranger to finding exciting and engaging ways to explore STEAM (Science, Technology, Engineering, Art, and Math) in our everyday lives. Liquid Nitrogen, t-shirt cannons, toilet paper and ping pong ball launchers and much much more in this STEAM powered show!  Mister C is a 20 year educator whose sole mission is to transform how everyone feels and thinks about learning.  Students and teachers will be amazed with this fun and educational series as Mister C uses humor, media and the engineering design process to make the ordinary EXTRAordinary!
Explore the world one experiment at a time! Join Mister C for an action-packed, high-energy show that gets students thinking and talking about how the world really works!

Performing Arts Centers click here to contact Geodesic Management LLC
Schools, Keynote Speaker and Training Requests Click HERE
Three Shows!
Three times the Fun!
Three times the Volume!
Vol. 1
Air is Everywhere
Vol. 2
The World in Motion – Newton's Laws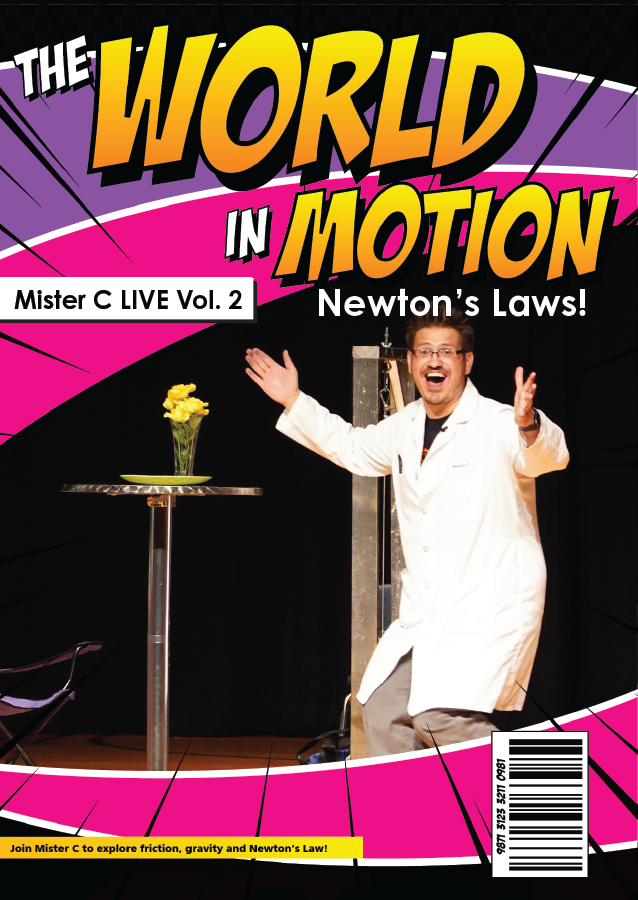 Vol. 3
When Science Goes Viral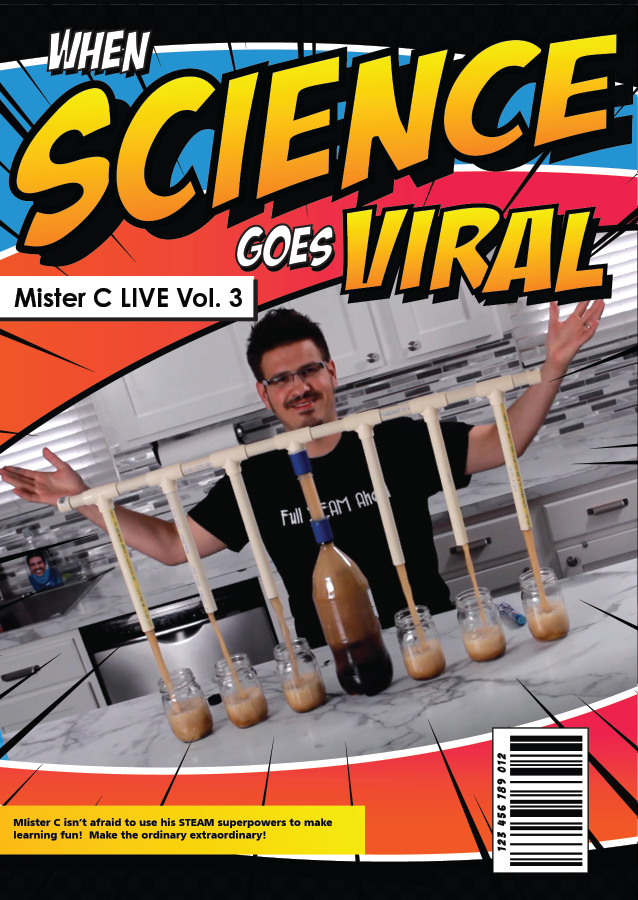 **Only available for digital events.
Where can I see Mister C Perform?
Mister C is no stranger to presenting on stage and is working with various performing arts centers in Ohio to bring his Hair Raising Science to your community!  Don't see your community's performing art center on the list yet?  Contact Mister C today for an educational experience that will have the kids and parents talking, learning and singing about science!
The Avalon Theatre, OH December 16, 2022 – Air is Everywhere
The 2023 list of shows will be posted soon!  We are finalizing a number of shows and hope to be in a city near you soon!!!!
What People Are Saying?
After a live performance in 2019 as part of our Class Acts Series, we knew we wanted to bring Full STEAM Ahead with Mister C back in 2020. The world had other plans. We worked with Kevin to transition to a virtual format and the result was spectacular. We were able to continue our educational programing to our school partners and offer a LIVE Q&A as well. We received very positive feedback from both teachers and students as Kevin was able to really engage with the students and have a powerful learning impact.

~ David Mitchell, General Manager KSU at Tuscawaras 

"What a great presentation! Not only were the kids hanging at the edge of their seat excited about all the experiments, so were all their parents! Mister C is able to take complicated science concepts and make them easy to understand."

~ John, Parent

"The program was great and the kids truly enjoyed it.  I hope to see more!" ~Mrs. E, 6th Grade Teacher

"Part Weird Al, part Mr. Rogers, part Bill Nye…All Mister C!"

~Chris, Parent

"His pacing, humor and demeanor really make the show!"

~Stacey, Parent

"Mister C's songs are awesome and he makes learning so much fun!"

~Jonathan, 5th Grade

"Mister C's show  was exciting. He showed us really cool experiments. The experiment with the leaf blower and the ball was really cool." 

~ Jillian, 4th Grade Student

"Mister C put on a phenomenal presentation! He had a nice balance between the excitement of the demonstrations and the scientific explanations behind them."

~ Sarah, 7th Grade Teacher

Mister C's show was cool! I learned that science can be fun!
~ Emilie, 3rd Grade Student
"I love watching Mister C on stage and also on TV!  I'm going to be a scientist when I grow up!"

~ Brady, 2nd Grade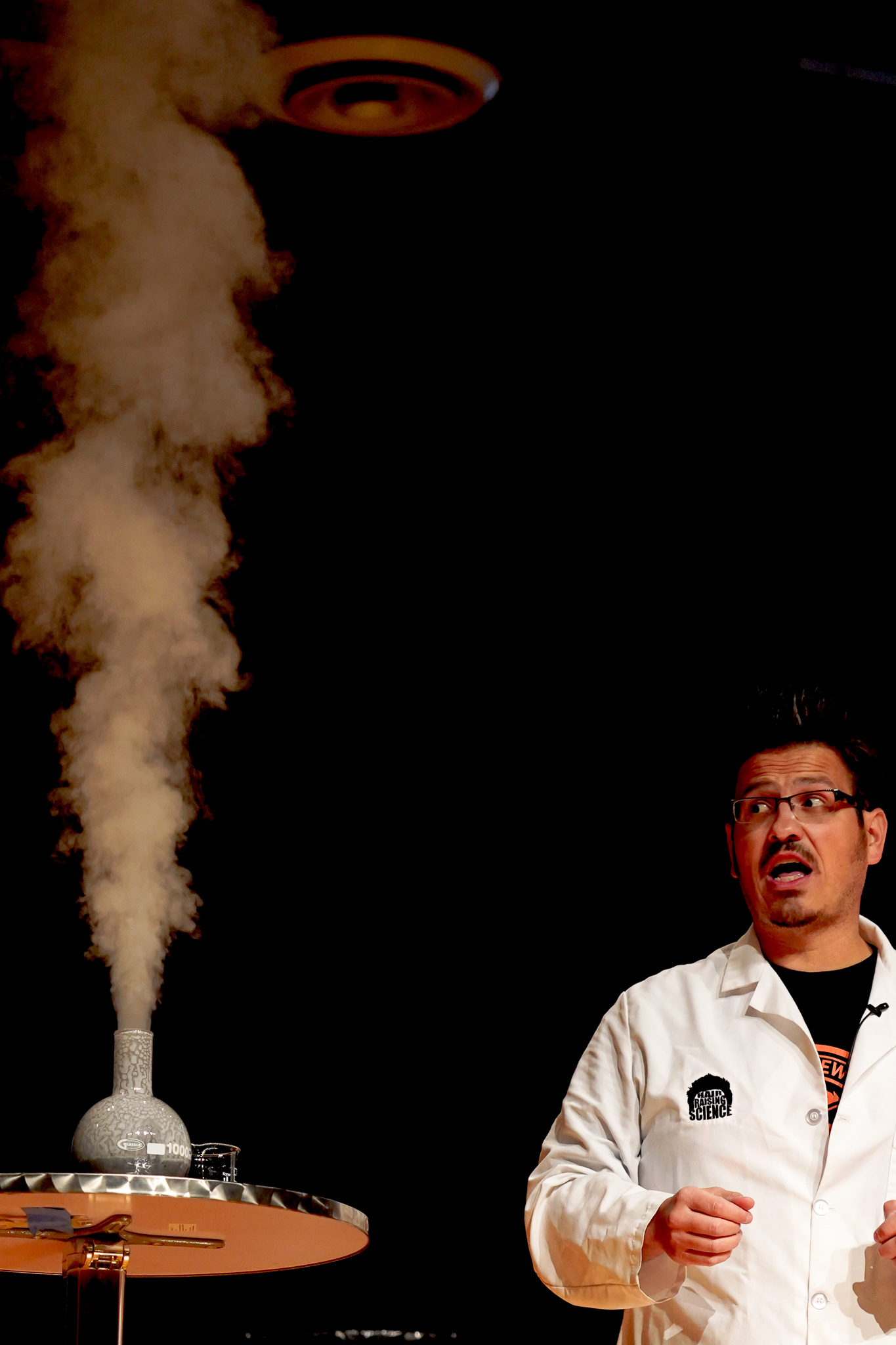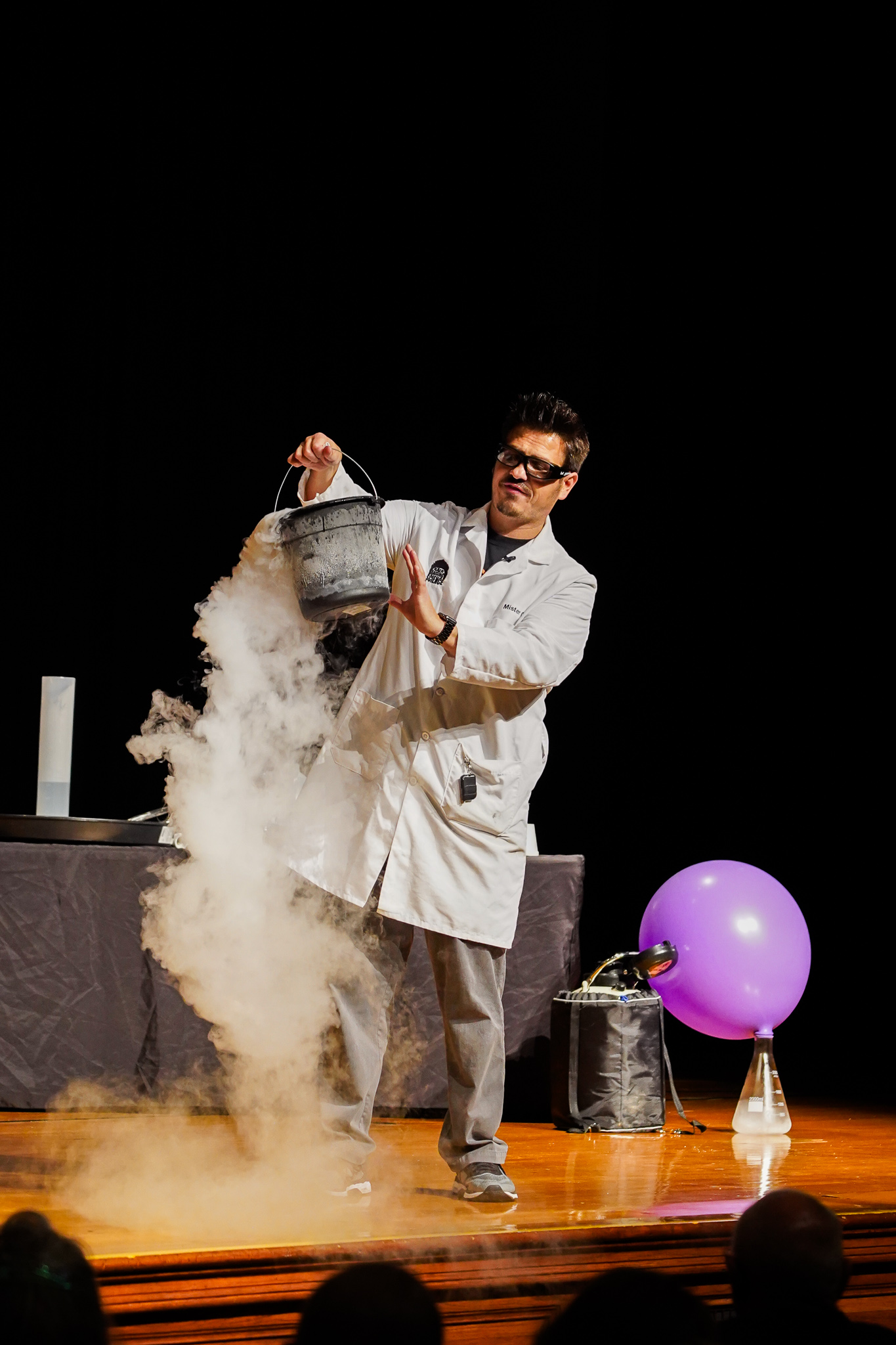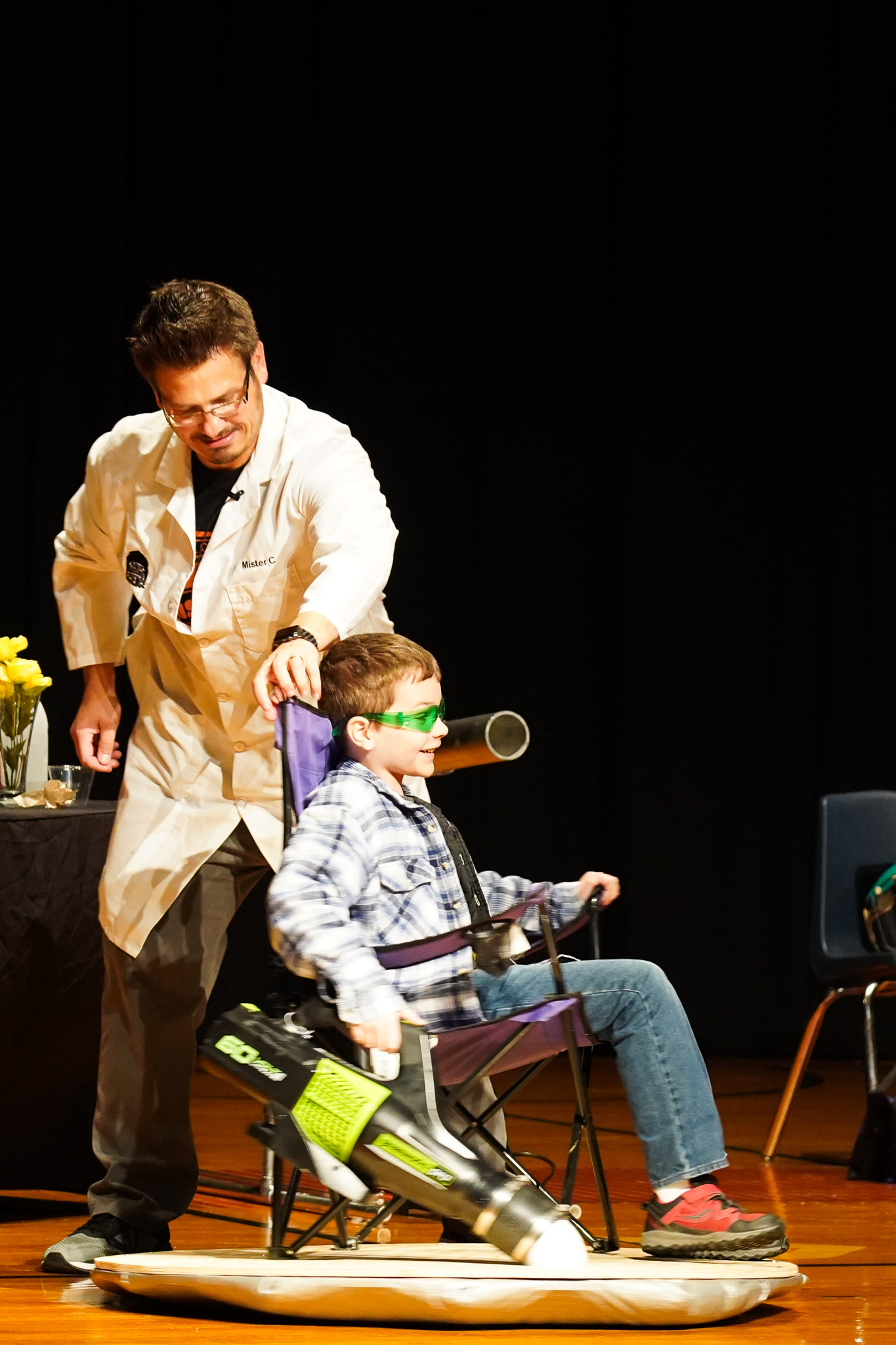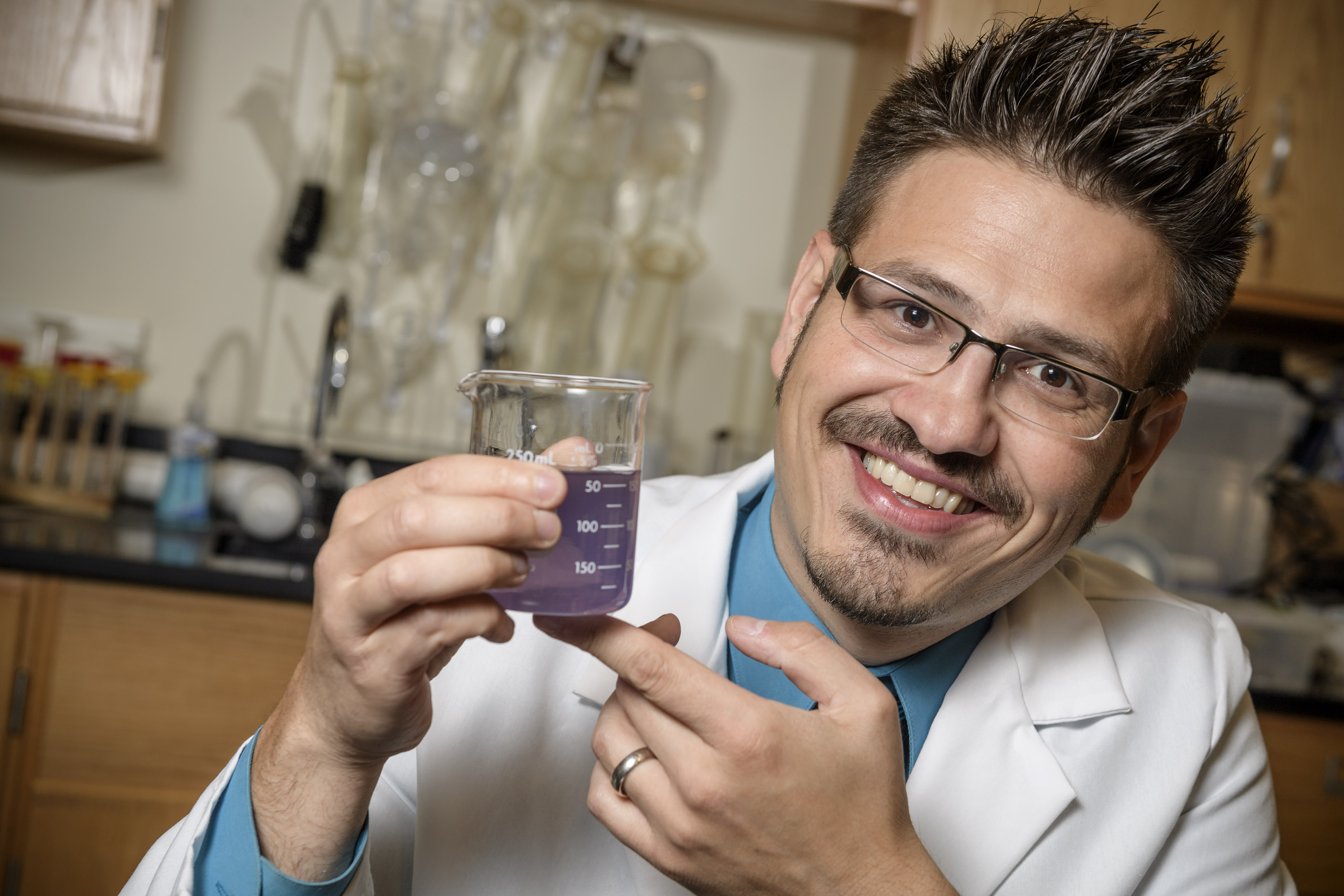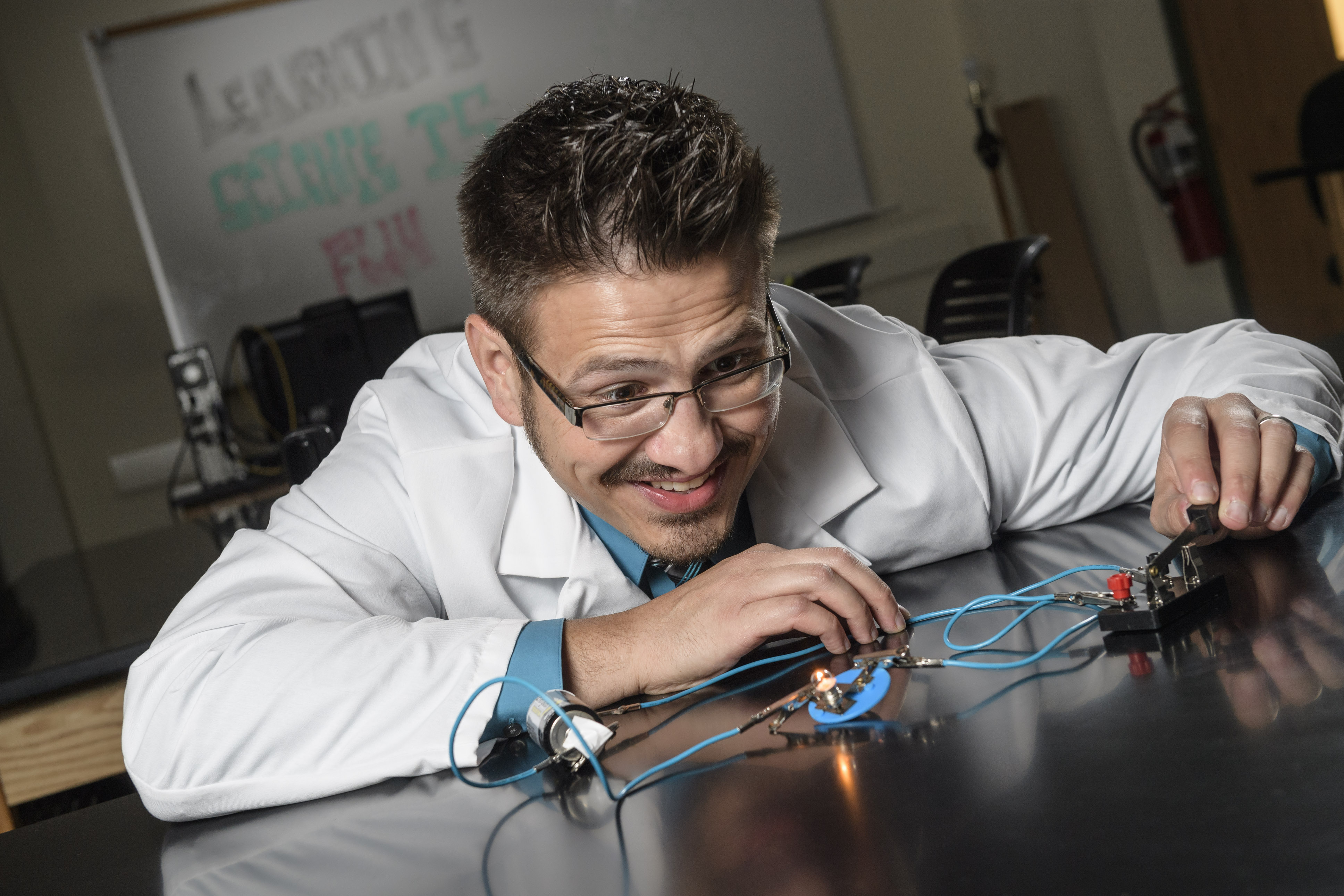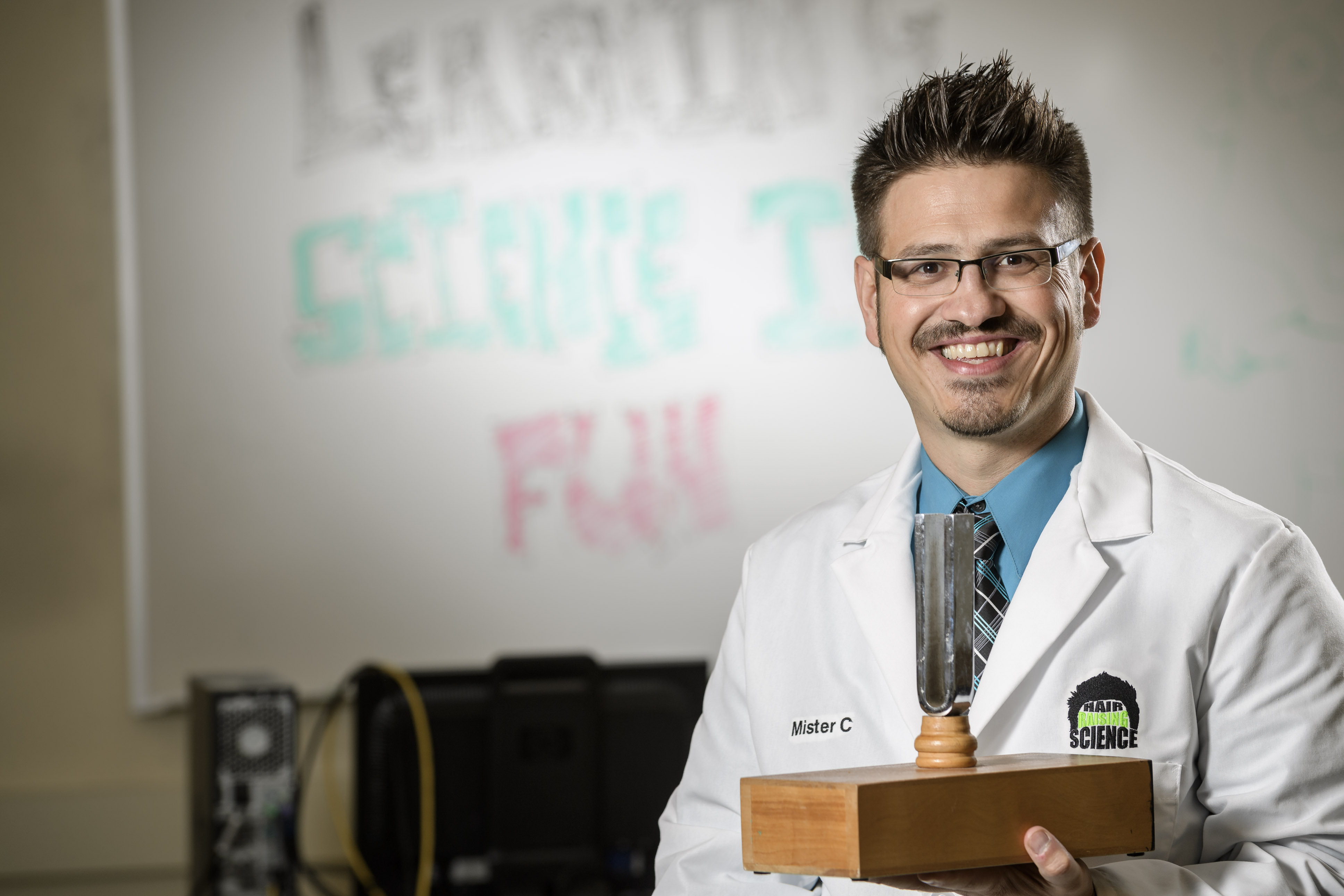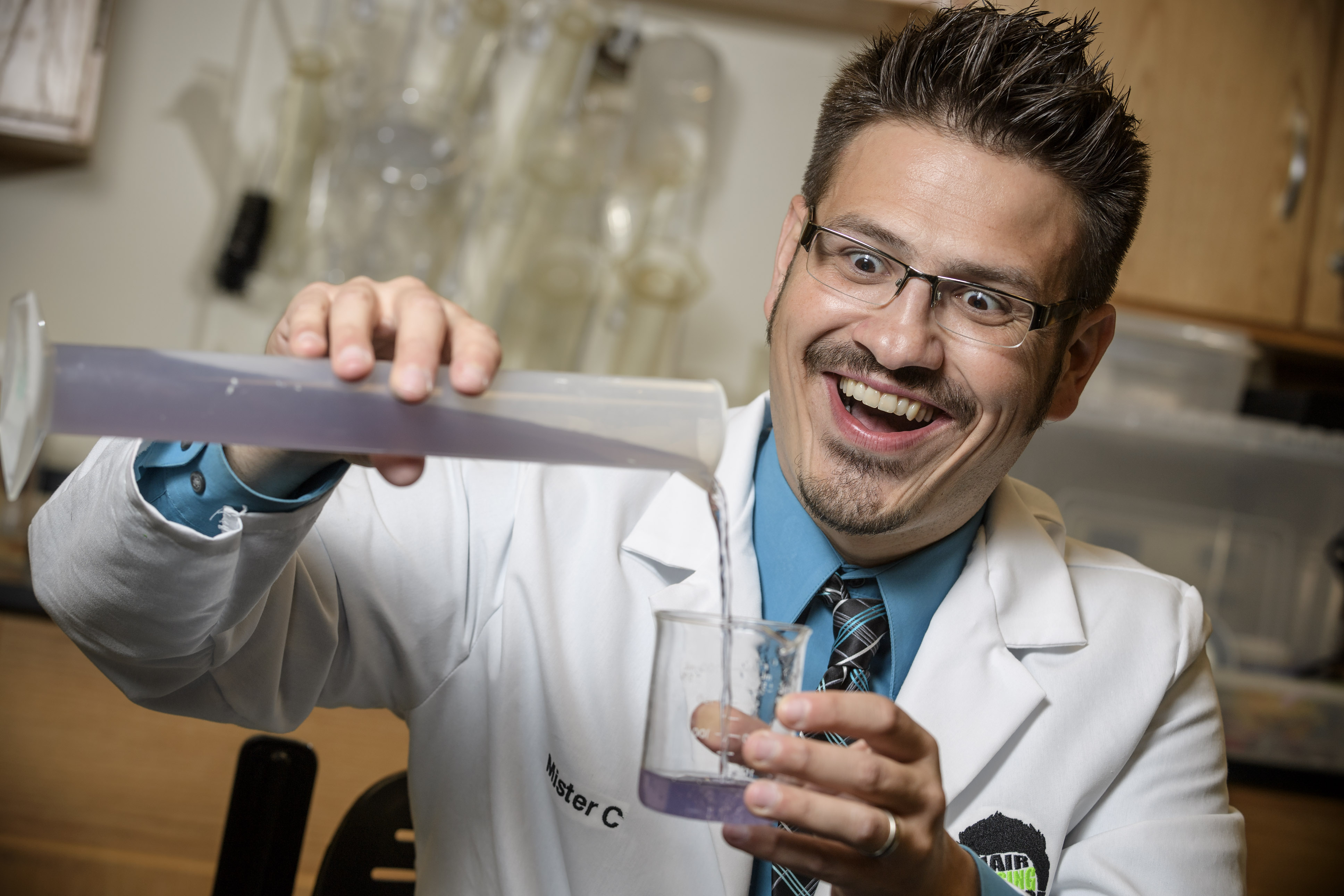 Heather's a regional Emmy Award winning producer and has an eye for creativity which can be found in the videos and media she produces for Mister C's programming. She is a communications major from WSU and is responsible for marketing, social media, and website development for all of Mister C's platforms.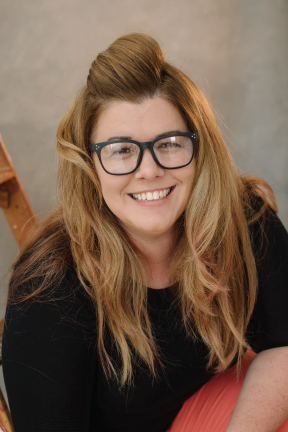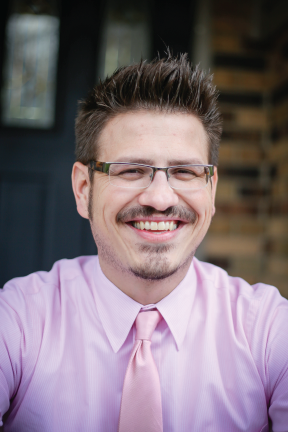 Kevin, aka Mister C, has been an educator for 18 years and loves to make learning fun for everyone.  He uses music and media to create educational curriculum to support students of all ages.  Kevin is a regional Emmy nominated host and producer.