Thank you to everyone who participated!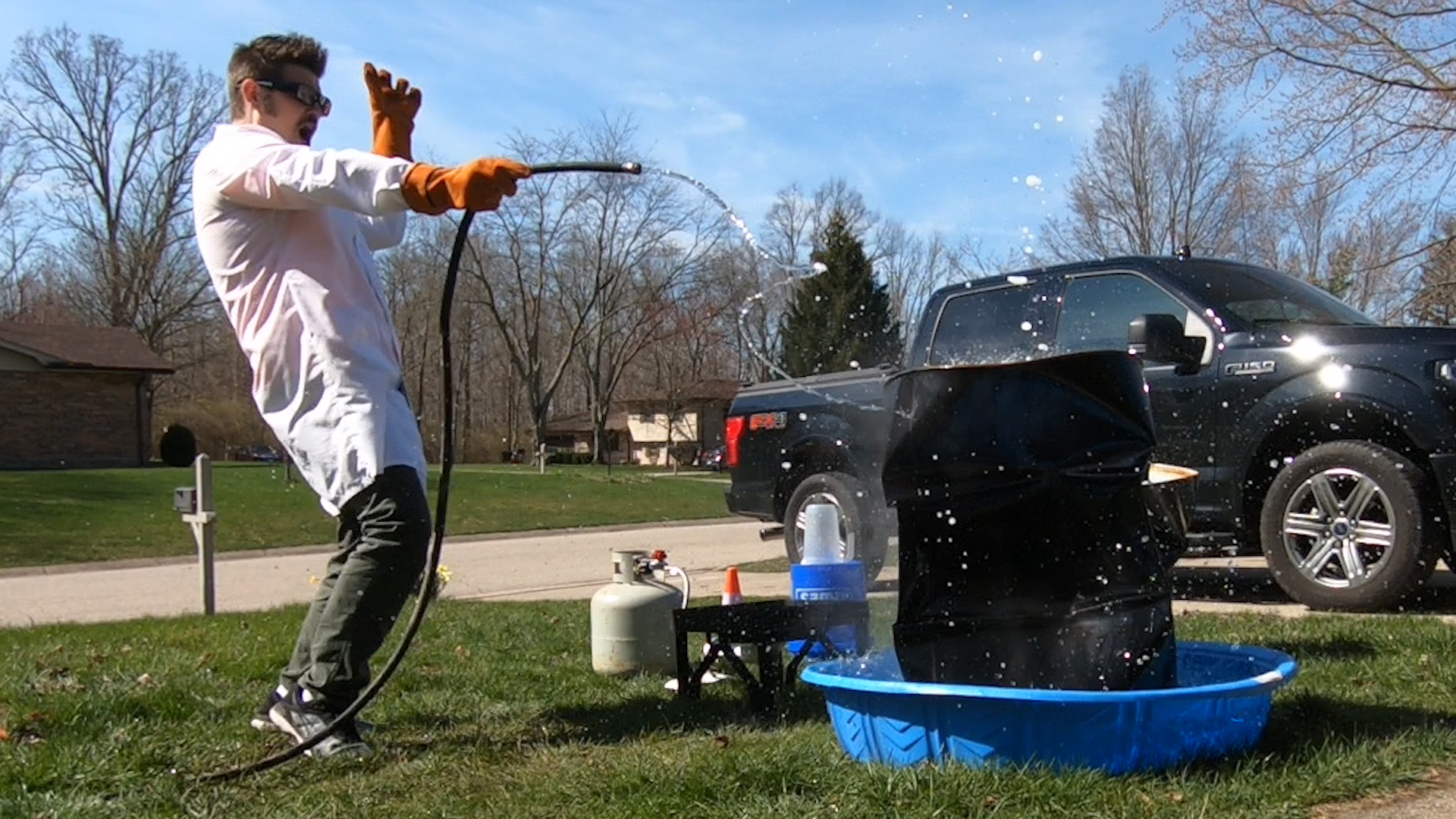 SITS Post-Survey
Obtain your certificate of completion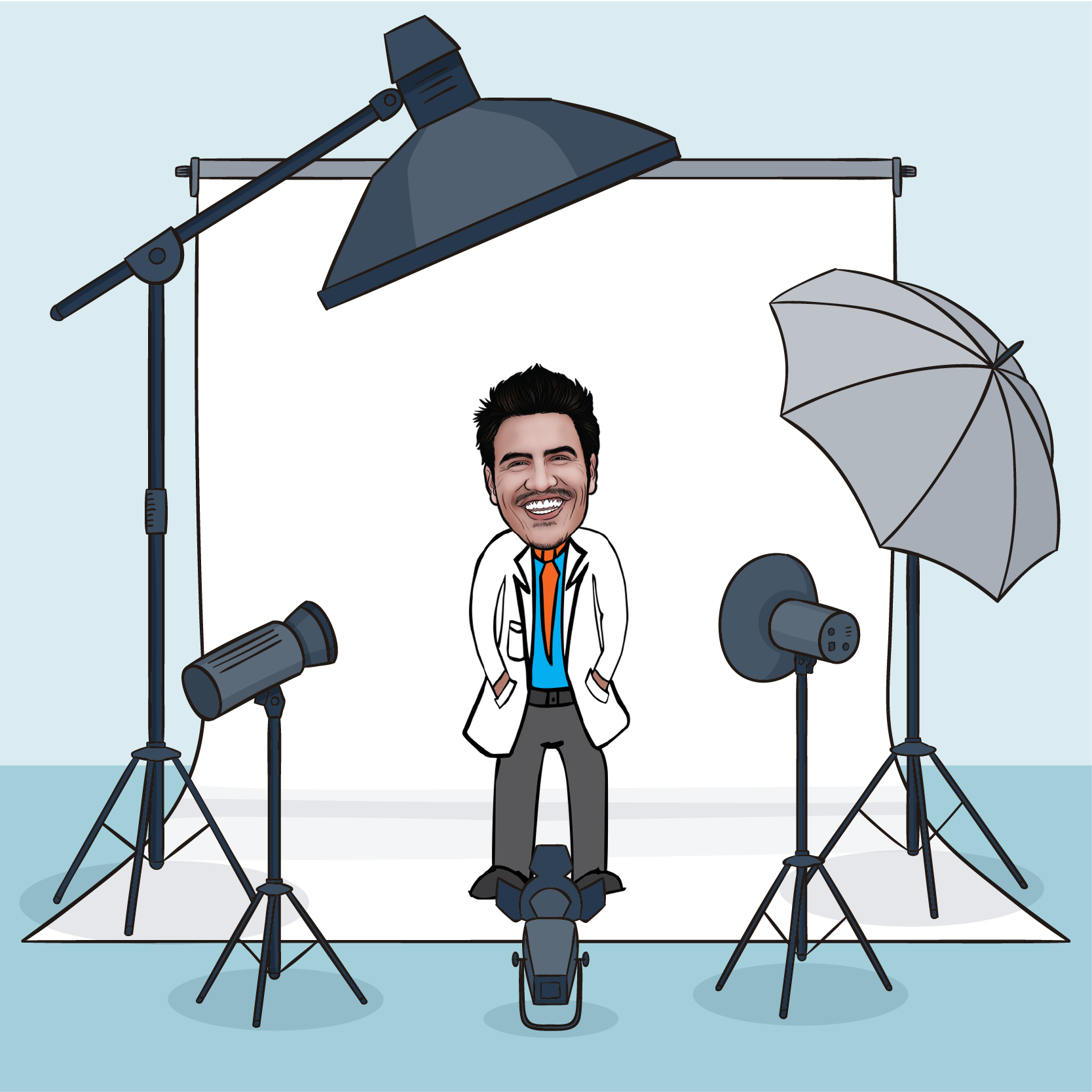 Science in the Studio Online Overview
Science in the Studio ONLINE is like no other conference or professional development session you've ever attended. This amazing experience focuses on inquiry-based learning, STEM-driven activities and best practices to enhance every classroom! Mister C created this experience to inspire, empower and change HOW teachers teach science through fun, exciting and media rich demonstrations and experiments!
Mister C knows how to make "Learning Fun for Everyone" and has hand-picked more than 35 of his favorite science experiments and demonstrations for his attendees!
No one is better at capturing the imagination and attention of students and teachers than Mister C.  From Hair Raising Science on his YouTube channel to exploring science in his kitchen with his two-time Emmy nominated PBS Kids show Full STEAM Ahead, Mister C knows that creating a memorable and powerful learning experience is second to none!  Whether it's PBL, STEM, or STEAM, it's not the WHAT we are teaching our students, but the HOW we teach and engage our students that matters most.  Mister C knows how to make powerful connections with learners and turns any venue into an opportunity to build and grow his community of learners!
Capture the imagination and curiosity of your students while learning how to incorporate high-energy, eye-catching demonstrations and experiments into your classroom that will engage learners each and every day! Mister C will capture your imagination, encourage you to think creatively, inspire you to make critical connections, while exploring and engaging in authentic real-world STEAM applications! Learn how to connect with your students through intentional learning experiences and remind them that together, we can make "Learning Fun for Everyone!"
Top Reasons to Attend!

UNLEASH YOUR CREATIVITY! Mister C makes "Learning Fun for Everyone" and knows how to inspire and connect with attendees and participants. Mister C takes teachers through more than 35 of his favorite experiments and demonstrations that will change the way teachers and students EXPERIENCE science and STEAM Learning!
LIGHTS, CAMERA, ACTION! Learn how to create your own media to support student learning and engagement! This is a one-of-a-kind experience that will transform how your students interact with media!
Mister C uses his four E's to inspire even the most reluctant educator to try new and exciting experiments, demonstrations, and engineering design challenges. Take your to presentation and teaching skills to the next level as you learn how to create and record science experiments to create your own digital learning experiences.
THINK BIG! Your classroom will always be your stage! Tap into your creative ability, to create amazing, memorable experiences for your students! Science in the Studio ONLINE allows you to dig deep, learn amazing content and encourages you to embrace science! You'll feel more confident and will be armed with new knowledge and a renewed purpose to create amazing, memorable experiences for your classroom!
Build Confidence! Mister C is no stranger to making mistakes and helps attendees realize to embrace fear of failure to make learning even more memorable. Learn the importance of engagement, being authentic and extending beyond your class to make a bigger impact!
Register TODAY!
July 29-30, 2020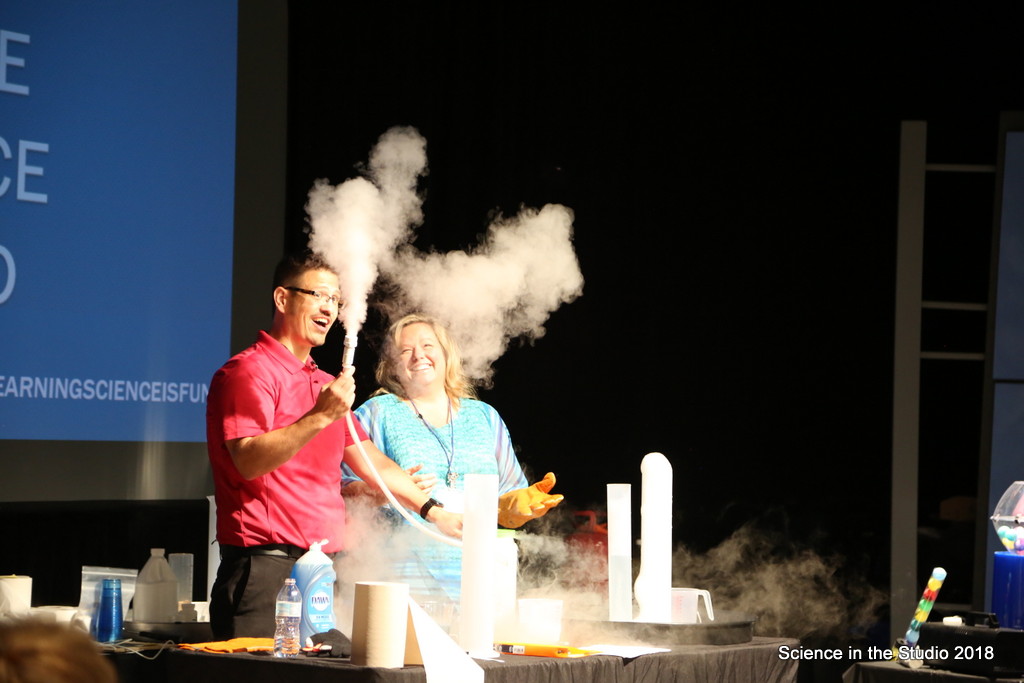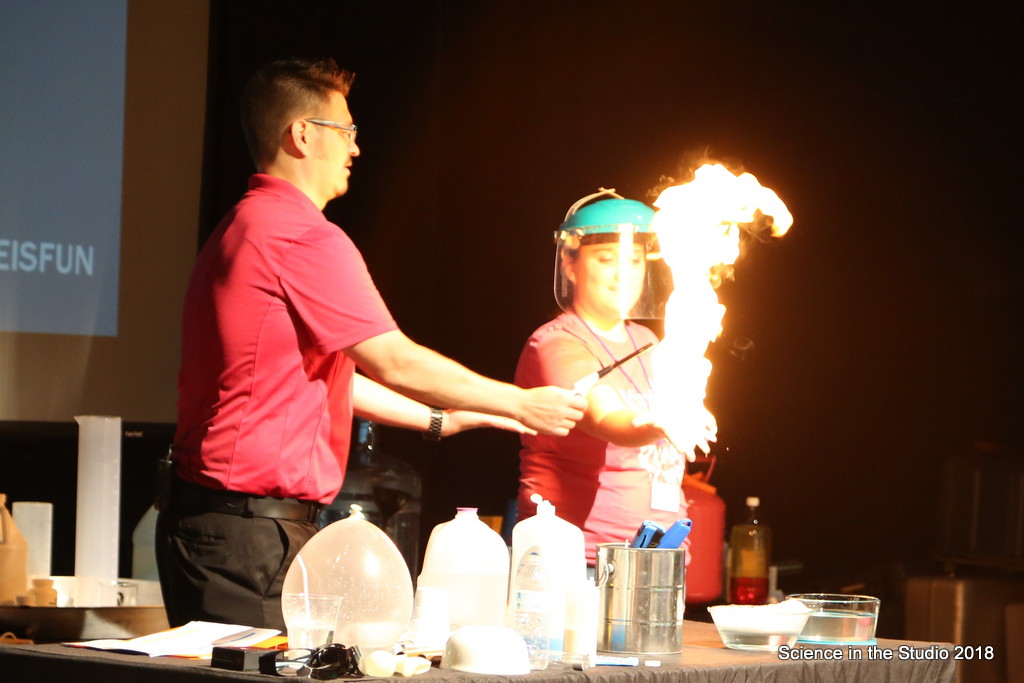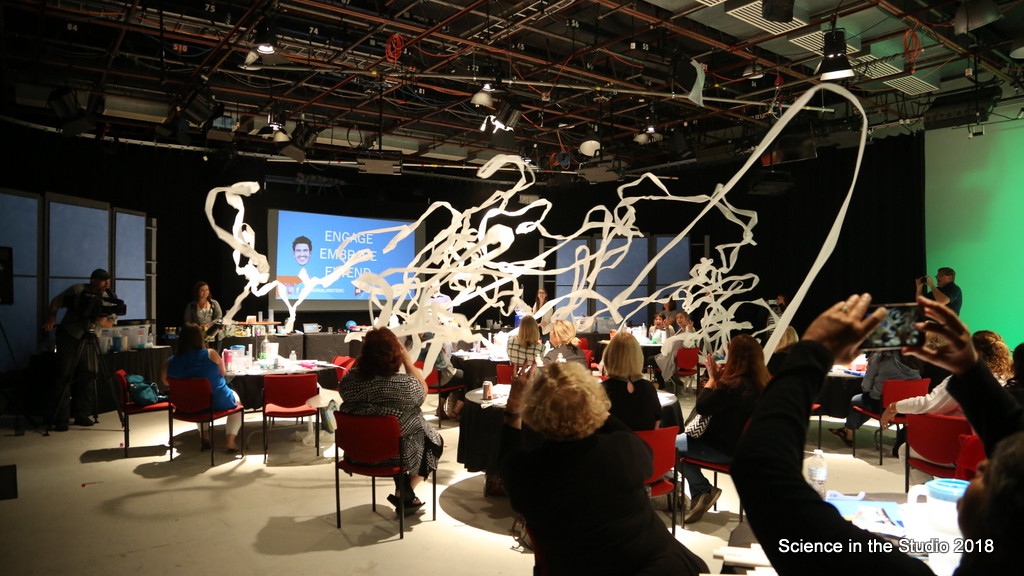 Meet Mister C
With over 18 years of proven classroom-tested strategies, 2 time Regional Emmy nominated host & producer, and creator of Full STEAM Ahead, YouTube Celebrity, and edutainer, Mister C transforms the way teachers inspire students to participate and, more importantly, how teachers engage students to think about STEAM Learning!  This high-speed, immersive STEAM conference will get your gears spinning! Attendees will explore more than 35 of Mister C's favorite demonstrations and experiments that can be used in any classroom to jump start students' thinking and curiosity.  Make learning big and create an atmosphere.
What sets a Mister C's professional development session apart from the rest of the crowd? Mister C makes "Learning Fun for Everyone" and knows that Learning Science is Fun. Mister C's humor and high energy, paired with his pedagogical content knowledge engages his audiences to focus on what matters most: content-based learning and student engagement! Mister C has been creating multi-media content for over a decade to get students actively participating in every classroom. He will be sharing and modeling learning experiences, effective strategies and skills during this hands-on, minds-on experience.
Plus! Wait for it…You are in ThinkTV's Digital Studios. PBS is a leader in educational programming and ThinkTV and Mister C have partnered together since 2015 to bring educational programming to southwest Ohio. This will be your chance to get in front of the camera and show the world how you create fun and exciting learning for your students.
Mister C is no ordinary educator!  Hop online and search for Mister C and you'll quickly find his YouTube Channel – Learning Science is Fun – which is filled with 130+ science and math videos and educational songs he has written and produced.  Mister C is a monthly guest on Living Dayton where he does Hair Raising Science with the hosts to explore common misconceptions and fun ways to get families at home to engage and learn science!  Mister C is also the creator and host of
Full STEAM Ahead
, a children's program that airs on PBS Kids which invites families to conduct similar experiments in their own homes and encouraging families to explore together!
From educational songs and dance, to building hydrogen Pringle can rockets, Mister C works to make learning opportunities, formal and informal, minds-on, inquiry based, and PBL driven!  His genuine and optimistic attitude will get everyone hooked on science.  "Let's Learn Together!"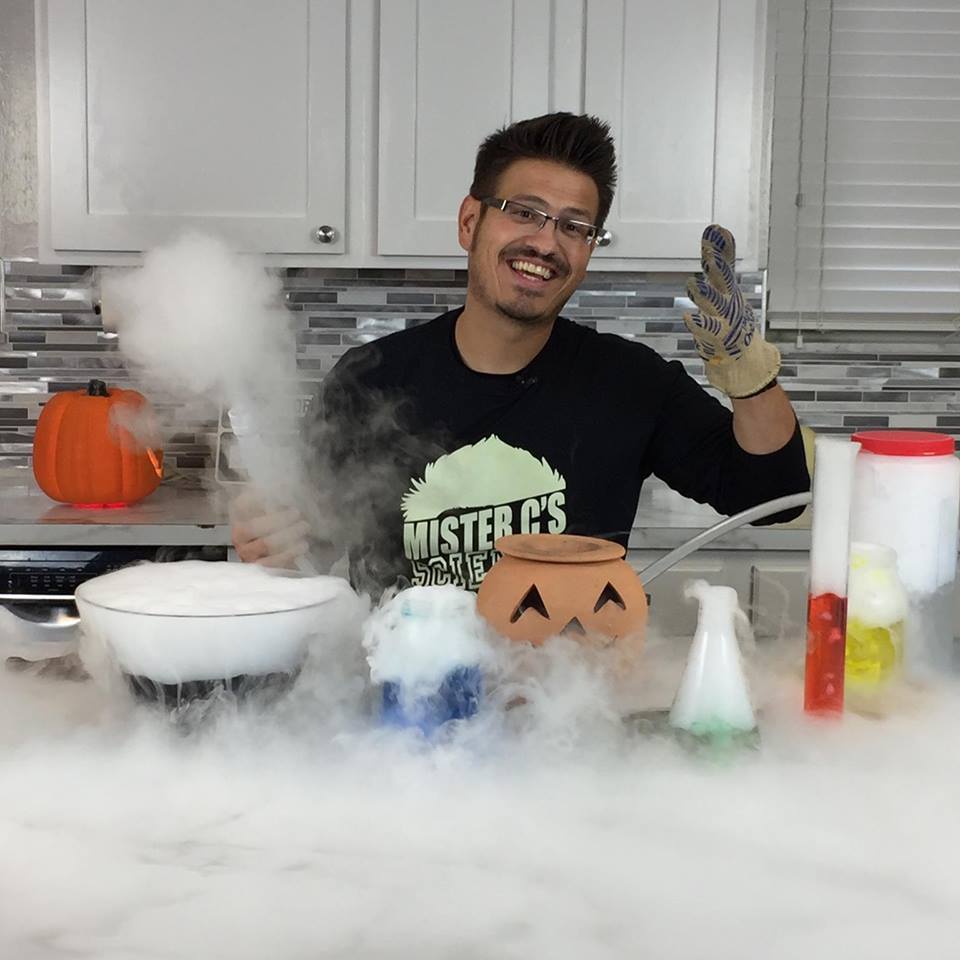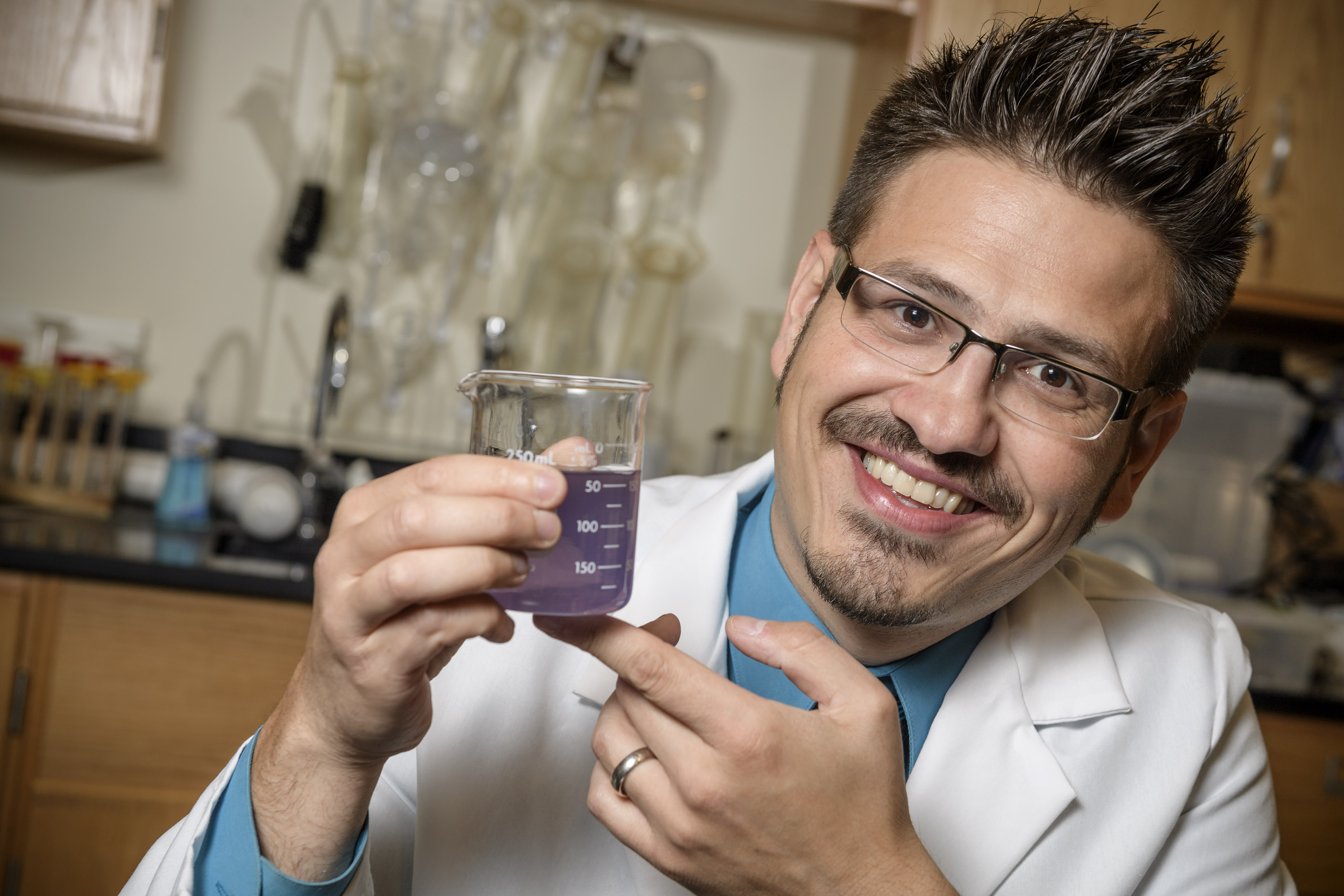 Engage
students with amazing experiences!
Explore
content through meaningful activities!
Transform
your activities!
Embrace
creativity and passion
to inspire students!
Explain
newly acquired knowledge creatively!