Kevin Cornell, aka Mister C, is known for his Hair Raising Science and creating educational content – songs, videos, live presentations – to engage students and teachers all across the globe. Mister C is an expert in facilitating STEAM Learning!  In fact, Mister C is a regular guest on Living Dayton, is an Emmy Award winning producer for his children's program Speakers & Beakers, is a regional Emmy nominated host for his Emmy nominated  television series called Full STEAM Ahead.  His goal is to invite students and families to join him to explore STEAM activities that can be completed in everyone's home and to make learning fun!
Whether it's creating eye-catching, high-energy professional development for educators, or developing a team building experience for students and business organizations, Mister C knows that powerful experiences are the key to creating unforgettable experiences.
Motivational Speaking
Looking for a speaker who will inspire and transform the way you and your employees think about collaboration, culture and your work community?  Mister C's enthusiasm and high energy transforms the way businesses engage because Mister C knows how to encourage teamwork and authenticity. Mister C's highly interactive keynote presentations challenge your organization to think differently about the HOW people connect. Let's Learn Together!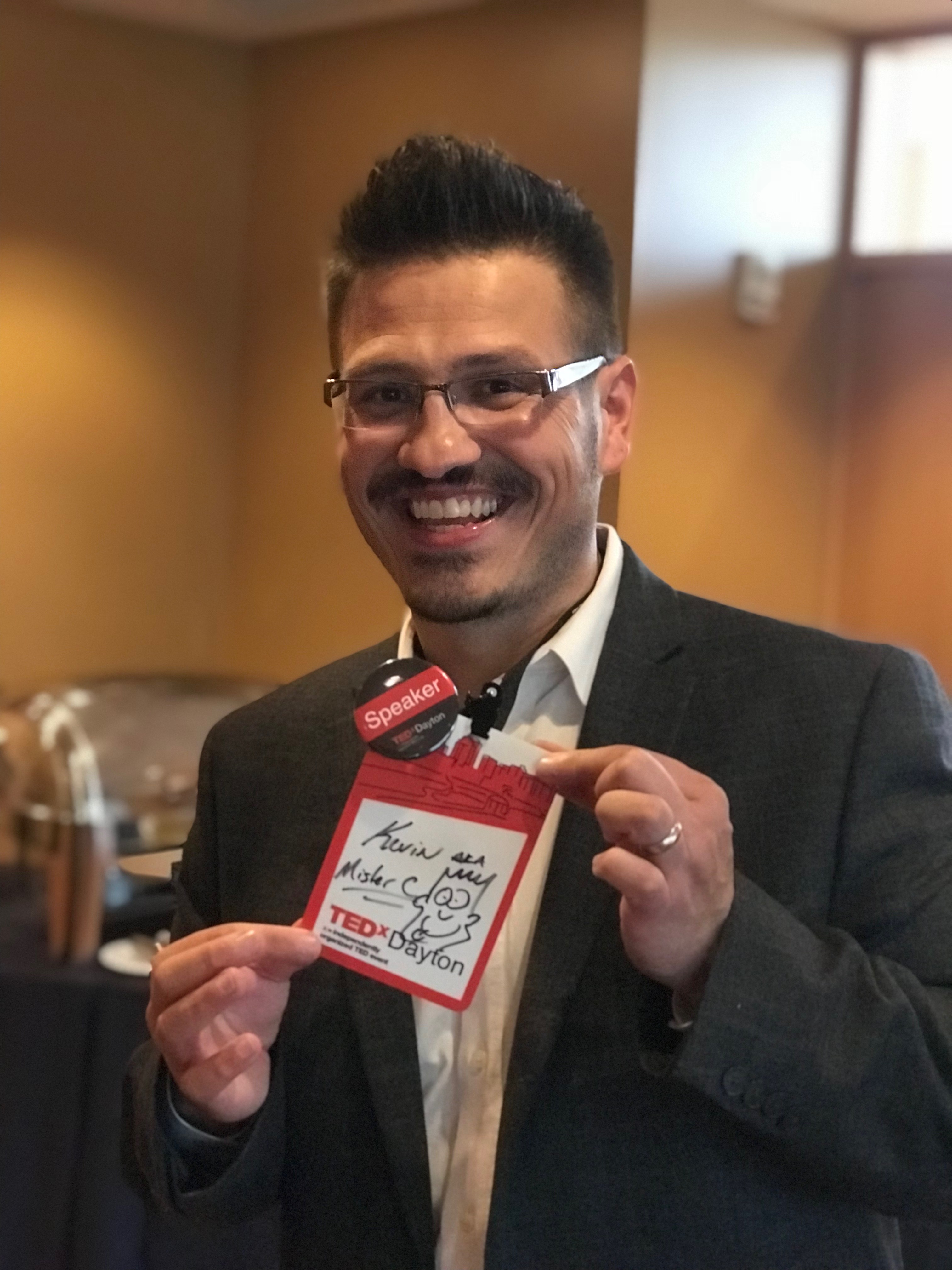 Mister C is the regional Emmy Nominated host of his 3 time Emmy nominated series Full STEAM Ahead!  Viewers are encouraged to participate in do-it-yourself experiments with friends and families. The series airs in southwest Ohio on Public Media Connect's PBS member stations CET and ThinkTV and also Alabama Public Television.  Full STEAM Ahead is also be available online on YouTube. "Let's Learn Together!"
WHY HIRE MISTER C?
Mister C is no stranger to creating powerful and exciting learning that gets students, teachers and parents hooked on learning! Whether he's singing a song for a group of educators or demonstrating Bernoulli's principal, Mister C knows how to get learners energized and pumped up about learning! Whether he's in the PBS Studios or on-air with Living Dayton, Mister C knows how to connect with his audiences (and maybe even make the studio producers a little nervous about things that may, or may not, explode)!